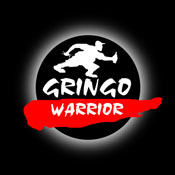 The Hardware
Here's the whole course in front of my garage, showing all pieces assembled.
Stage one is the handcuffs. After that is stage two... a typical door lock. The top lock has had all but two pin stacks removed,the middle is a typical five-pin setup (although I pulled out a spool pin... can you believe it, even Defiant -- a Malaysian company making Kwikset clones -- is starting to incorporate more advanced security) and the bottom lock is a commercial-grade knob featuring spool pins in three of the five chambers.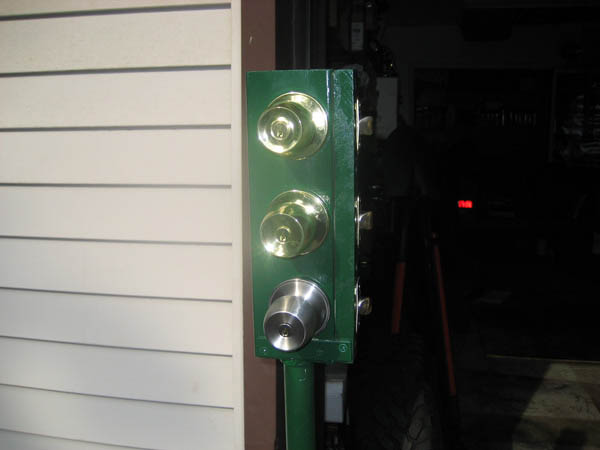 The filing cabinet locks are stage three, where you attempt to reclaim your "confiscated passport" etc. The top one has just two wafers (it was part of the original Gringo Warrior course at ShmooCon), the middle lock has five wafers, and the bottom one is a double-sided heavy duty jewlery display case wafer lock. (NOTE- these locks have been changed a bit, i'm going to put up new photos and details soon.)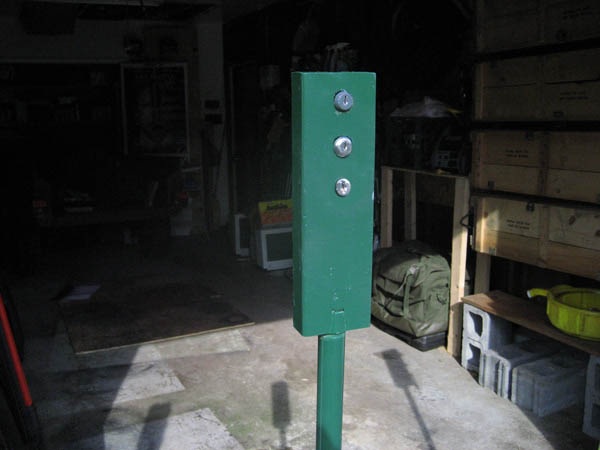 The deadbolts in stage four are from the same sets that featured the door knobs earlier. The top has only two pins, the middle has five pins (with no specialized security), and the last has a few specialized anti-pick pins.
The fifth and final stage concerns stealing one of your captors' vehicles to make your escape some way other than on foot! (This is, of course, optional since you're out of their facility at this time. But if you can get through an automotive lock... hey, that's pretty worthy of some cool bonus points.) The top two locks are door locks from old GM vehicles. The "easy" one has only three wafers while the bottom has all four. (NOTE - the "medium" lock has been replaced with a modern, 5-wafer automobile lock from GM) The "hard" lock is a GM ignition cylinder..
And, of course, I measured out the size of all the pieces to the exact lengths that would allow the entire course to break down and be transported in one of my hard-sided ammo cases. There's enough spare room now with the pipe-based system to allow for packing the guard dummy and all uniforms and supporting materials in this single case.